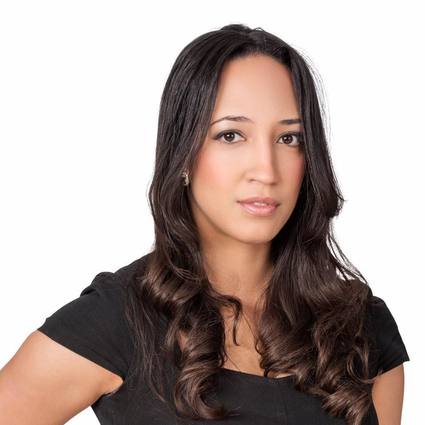 Jennyffer Kurz
Real Estate Professional
A little about me
and why I love real estate
Jennyffer Mones, owner of the Kurz Team at Kurz Real Estate, was born in Santo Domingo, Dominican Republic and lived most of her life in Miami, FL. During her high school years, she dreamed of being a doctor and owning her own practice but life took a big turn when she had her 2 beautiful little girls. Entrepreneur at heart, Jennyffer has been in the sales industry since 2005. She has sold memberships and products for LA Fitness and 24 Hour Fitness, she opened up a business of her own to sell high-end clothes, and she has sold products through MLM businesses. She achieved her degree in Business Administration, her Real Estate License, and a certification as a Probate Real Estate Specialist.
Because of Jennyffer's desire to help people and her experience and knowledge in sales, she found a passion for Real Estate. This passion came about upon her multiple moving ventures from Florida, Washington State, Oregon, and California. She moved 9 times within 5 years. All of this movement helped her establish knowledge of the personal experiences people endure during the moving process.
After her first home purchase, she decided to become a Real Estate professional. In her Real Estate career, she helped her husband David Kurz, current Kurz Real Estate owner and former Kurz Team owner, manage a team of 6 real estate agents during her time, where together they became extremely successful and well known within the industry, acquiring high-level clientele and luxury homes. She uses her love for helping people and her sales and marketing skills to better enhance the experience of buyers and sellers, while also extending a helping hand and guidance to families enduring the probate process.
Currently she runs The Kurz Team, which is composed of highly trained, educated and developed agents, closing 40+ transactions a year and with nearly $10,000,000 in production per year. The team focuses on delivering the highest and best services and standards in the industry by captivating a customer's interest and communicating smoothly, while negotiating the best terms for the customer. Making their purchase most rewarding and favorable. Clients that sell their home with Jennyffer and The Kurz team, choose them because of the innovative marketing approach and exposure, as well as their focus on representing the property at the highest standard and with the highest standard of presentation and attention to detail.
Jennyffer was a former committee member of the Humane Society of the United States and the Veteran Association of Real Estate Professional's Charity. She is a current member of the National Association of Realtors, The Women's Council of Realtors, and The Dominican Association of Real Estate Professionals. During her personal time, she enjoys snowboarding, drawing, dancing, decorating. Most importantly she loves spending time with her family. She strives to be the best mother she can be and the best motivator to her daughters. Jennyffer also loves traveling and animals.
Our clients are awesome
and here is what they are saying
"The realtor did an excellent job of prepping the house for listing. our home and may have been the crucial factor in getting an acceptable offer within hours of placing it on the MLS.

Additionally, Jennyffer and Daniel went beyond their role as realtors in that they not only sold our house, but provided physical and emotional support during the transitional period of the sale of our home when hurricane Irma posed a serious threat to Miami.

Thank you Jennyffer and Dani..."
"Jennyffer was absolutely amazing throughout the process of my husband and I purchasing our home. Jennyffer, took the time to meet with us to explain the entire process of buying a home. She took us to several home we were interested in buying and made it a priority to see the homes quickly so that we would not miss out on opportunities. Jennyffer went above and beyond at our closing and made the process as smooth as possible with her excellent team. She works with a great Title company who made the signing process a pleasant one. She also provides you with a lender to work with and researches prices for the home insurance on the home you are buying. You basically don't need to do anything as she does all the work for you! My husband and I are beyond pleased with Jennyffer and the entire Kurz team and would recommend them time and time again!"